Meet

Dr. Sangiray
Engin Sangiray, DDS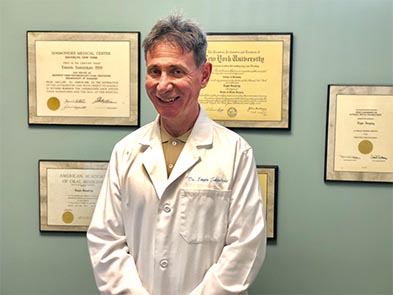 Since graduating with a Doctor of Dental Surgery degree from NYU College of Dentistry in 1987, Dr. Engin Sangiray's philosophy has been providing excellent, compassionate and individual care for his patients.
As an established and highly skilled licensed Dentist in the New York City area and now Long Island, with over 30 years of experience, he prefers to practice with a conservative yet, thorough and gentle approach in treating his patients' needs in his state-of-the-art practice.
After graduating NYU College of Dentistry, he completed a general practice residency program at Maimonides Medical Center located in Brooklyn, NY from 1987 until 1988. Moreover, Dr. Sangiray has completed advanced training at NYU College of Dentistry for Oral Surgery and Implantology: Surgical and Prosthetic Treatment from the years 1995 until 1997. Through continuing education courses, he has incorporated new dental techniques, especially in the area of regenerative and implant dentistry. He is also a Certified Invisalign Provider, a member of the American Dental Association and member of the Second District Dental Society.
Dr. Sangiray's special interests in dentistry include esthetic, regenerative and implant dentistry.
Fun Fact: Dr. Sangiray loves to read and learn about Astrophysics and enjoys skiing with his family.